Join our newsletter community! We send out free weekly and monthly newsletters with information on food, drinks, things to do and our events.
Sign-up for the following e-newsletters: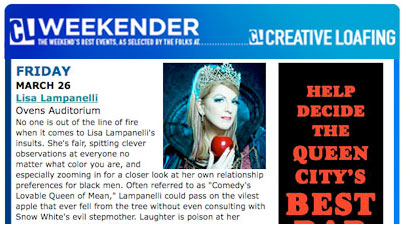 The Weekender
Want to know what's shakin'? The Weekender newsletter
includes the hottest weekend events for your entertainment.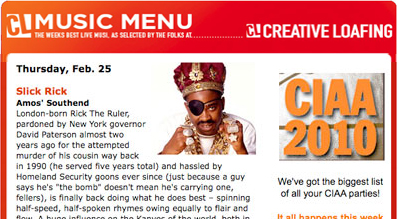 Music Menu
Our weekly Music Menu newsletter covers the best
live music coming to town each week. Get your weekly
dose each Wednesday!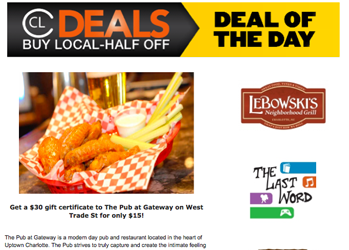 CL Deals
Every day, CL Deals offers an unbelievable deal in Charlotte
that is at least 50 percent off.
Email Marketing You Can Trust